How automated savings can be your key to successful saving

Mollie Macklin
Learn how automated savings can be the beginning of your success story.
---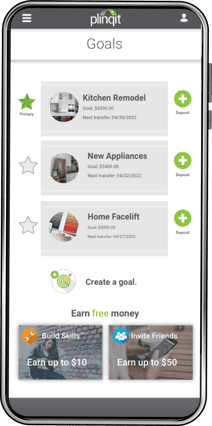 The most assured way to save money consistently is to automate your saving process. This means to have it immediately taken out of your account before you even notice it's gone.
Plinqit does just that. It's an app that automates your savings by connecting to your checking account. You set your own goals, amount to be saved, and timeline. You can even set rewards and penalties to hold yourself accountable and benefit from sticking to your savings goals!
Most Plinqit users use it to save for those bigger "wants" – like an expensive vacation, a new car, or a kitchen renovation. Plinqit makes saving for these types of expenses easy by letting you create your own goals, even multiple goals at once. All from the comfort of your couch at home.
Automating this process makes it easy for you to keep track of your financial goals and stay organized with your saving!
Plinqit also allows you to Build Skills™ and earn money while doing it. That's right, you can get paid to learn about various financial topics to help you improve your financial health.
And the best part? Plinqit is totally free to use! Sign up here to turn your savings journey into a success story.
---
Posted by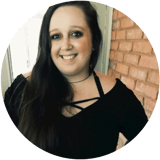 Mollie Macklin is the Digital Marketing Specialist at Plinqit and a content contributor for The Plinq. Mollie believes knowledge is power and enjoys creating valuable content for young adults navigating big financial decisions to help them create the lifestyle that makes them happy. Mollie also enjoys funny movies, traveling with her boyfriend, playing her Nintendo Switch, and hanging out with her cats in her free time.
Subscribe