How to get out of the paycheck-to-paycheck life with The Budget Mom

Mollie Macklin
Learn how to stop living paycheck-to-paycheck with The Budget Mom.
---
The Budget Mom is a blogger named Kumiko Love who focuses on helping women take control of their financial life. Kumiko provides useful, practical advice for all types of financial situations. However, her recent video struck a chord with me.
In her most recent video, she does a budget walk-through with a dual-income family, who both consider their jobs as "well-paying," but still find themselves living paycheck to paycheck. I wanted to share this video because I think Kumiko does a great job of explaining that even if you have two good incomes coming in, what's more important is how that income is going out.
Check out the video below to see how Kumiko breaks down their budget, explains her green light/red light test (and how you can apply it to your own budget), and what this family can cut out so they can finally climb out of the negative balance sheet they currently live in.
---
Posted by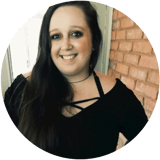 Mollie Macklin is the Digital Marketing Specialist at Plinqit and a content contributor for The Plinq. Mollie believes knowledge is power and enjoys creating valuable content for young adults navigating big financial decisions to help them create the lifestyle that makes them happy. Mollie also enjoys funny movies, traveling with her boyfriend, playing her Nintendo Switch, and hanging out with her cats in her free time.
Subscribe