Plinqit Proudly Presenting San Diego Wave's Title IX Home Game

Mollie Macklin
Plinqit and San Diego Wave FC will be celebrating 50 years of Title IX on Friday, July 15.
---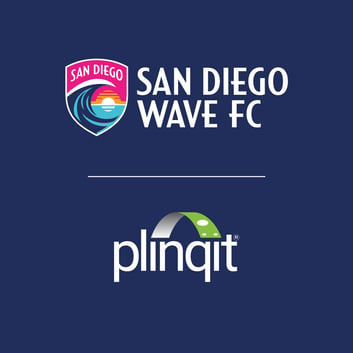 Title IX is a federal civil rights law that was passed as part of the Education Amendments of 1972 in the United States. This amendment prohibits sex-based discrimination in any educational setting or in any program that receives federal funding.
The full Title IX can be found on the Department of Education's website, where it states:
No person in the United States shall, on the basis of sex, be excluded from participation in, be denied the benefits of, or be subjected to discrimination under any education program or activity receiving Federal financial assistance.
Title IX changed the game for women all over the country. It allowed women to be included in spaces they were not guaranteed, welcomed, or respected previously. And while we've come a long way since then, there is still work to be done.
Plinqit strives to empower all consumers, across demographics, to achieve sustained financial wellness by providing a platform that educates users about personal finances while helping them save and plan for future financial needs.
Friday, July 15, 2022, marks the 50th Anniversary of the passing of Title IX. Fifty years of women's sports. Fifty years of women's education. Fifty years of continued fighting for equality.
As a proud sponsor of San Diego Wave FC, Plinqit is committed to continuing the fight for equality and removing barriers for women. We are honored to sponsor San Diego Wave FC's Title IX match on July 15 at Torero Stadium.
We will be partnering with Wave FC and the Sports Bra Project, where fans can donate new sports bras on-site at the match to help increase access to sports for all by removing barriers to participation for girls and women.
"For the team at Plinqit, we take great pride in celebrating the anniversary of Title IX and continuing the fight for equality with San Diego Wave FC. As a female founder and CEO of a fintech company, gender diversity is an issue I care deeply about. In the fintech industry, a mere 5.6 percent of fintech CEOs are women, so there is still much work to do," said Kathleen Craig, founder and CEO of Plinqit.
"Presenting San Diego Wave FC's Title IX match is one way we can raise awareness of the work that still needs to be done in the fight for equality while recognizing the importance of diversity, equity and inclusion in all areas of life, especially when it comes to promoting financial wellness."
Follow Plinqit on social media to see what we have planned for the game! From giveaways to a chance to win a San Diego Wave Team Signed Jersey, we have lots of fun things planned! If you are heading to the game, be sure to stop by our booth and say hey!
---
Posted by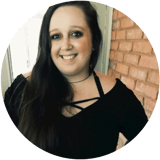 Mollie Macklin is the Digital Marketing Specialist at Plinqit and a content contributor for The Plinq. Mollie believes knowledge is power and enjoys creating valuable content for young adults navigating big financial decisions to help them create the lifestyle that makes them happy. Mollie also enjoys funny movies, traveling with her boyfriend, playing her Nintendo Switch, and hanging out with her cats in her free time.
Subscribe