Tips on saving money while grocery shopping

Mollie Macklin
Here are some helpful money-saving tips for the next time you're grocery shopping.
---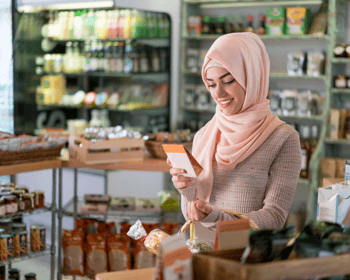 With prices steadily increasing across the board, there's no better time than now to start learning how to save money while at the grocery store.

Enroll in your grocery store's reward program
Most grocery stores have free reward programs you can join. These reward programs often send you coupons, give you additional deals, and even discounts on certain products. Some even have affiliate stores you can use them at. Kroger (my personal favorite grocery store) has fuel points you rack up as you shop, giving you 3 cents (sometimes 10 cents, depending on how much you've spent on groceries that month) off per gallon at a Kroger gas station. These programs act as incentives for customers to keep wanting to shop at their grocery store. And hey – it works!
Leveraging programs like these can bring huge savings! Sign up at your local store and see how much you save each month.

Coupons
Paying attention to coupon deals can be a big money-saver, too. Coupons can often be found in store catalogs, usually in a stand at the entrance (or sometimes outside) of the store. If you join a store reward program (like I mention in point #1) the store will often send coupons directly to your house.
A lot of stores will have season sales, too. Stores will put their holiday-branded food and decorations on sale after that holiday is over. For example, the best time to get cheap candy is on November 1 (after Halloween) and February 16 (after Valentine's Day). Trust me – you can't beat 75% off Reese's cups. Or, want some new Easter baskets for your kids next year? Buy them the Monday after Easter and get them at least 50% off – if not higher! Take advantage of those seasonal sales!

Buy store brands
Virtually all grocery stores have a store brand of food and other items. Store brands are brands that are owned by the store they're found in. Below is a chart from getbrandefy.com, that shows some popular stores and their store brand.

You probably recognize some of those brands, right? They're usually cheaper and often just as good as the other brands. It's okay to have a brand preference, but switching to cheaper brands for items you aren't picky about is a good way to save a few dollars every grocery store trip.
Make a grocery list – and stick to it
We're all guilty of impulse buying. But when trying to save money on groceries, it's helpful to make a grocery list and stick to just buying those items. This will help you not impulsively purchase things you don't necessarily need.
Going to any store with a list is going in with a game plan. You're more likely to shop quickly and efficiently, getting your shopping done without spending extra money.
Treat grocery stores like a puzzle.
Saving money while grocery shopping can be kind of like a puzzle. Using the right discounts, at the right times, and at the right places, can really save you big money down the road. It's important to try different stores and see which ones you get the best deals at. Try some of these tips and I am sure you'll find some awesome deals!
---
Posted by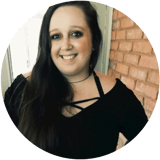 Mollie Macklin is the Digital Marketing Specialist at Plinqit and a content contributor for The Plinq. Mollie believes knowledge is power and enjoys creating valuable content for young adults navigating big financial decisions to help them create the lifestyle that makes them happy. Mollie also enjoys funny movies, traveling with her boyfriend, playing her Nintendo Switch, and hanging out with her cats in her free time.
Subscribe