What's a side hustle?

Mollie Macklin
Learn what a side hustle is and how you can get your own!
---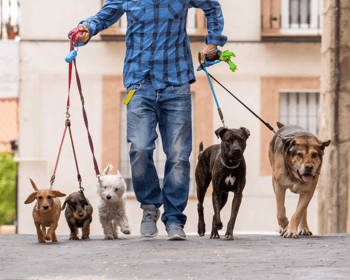 A side hustle is a job you have on the side that brings in extra income. This is typically not your main source of income, but if done the right way, it can become one.
Side hustles definitely aren't a new concept. In fact, you've probably had several over the course of your life. Side hustles are great for teens who are looking to make some money, but don't have the time for a strict, part-time job. Side hustles are also really helpful for adults trying to earn just a little bit more money without the responsibility or time commitment that a second job requires.
Here are a few side hustles you can look into, to make that little bit of extra money.
Babysitting – if you're good with kids, try babysitting, working at a YMCA, or at an after-school program. Most offer part-time positions.
Selling gently used clothes/items – hosting garage sales, or selling gently used clothes through websites like Poshmark and Facebook Marketplace are great ways to earn some extra money.
Referee for kids' sports – Most Parks and Recreations, YMCAs, or community offices need part-time workers to be coaches, referees, and equipment managers for kids' sports. These are seasonal with minimal responsibility. A great "after work" job.
Pet sitting – Apps like Wag are great resources for people who love animals to make some extra cash. Sign up to walk busy people's pets during the day, or even pet sit for people while they're out of town.
Sell hand-made items – if you enjoy painting or making crafts, maybe try selling them at flea markets or at a garage sale.
Mowing lawns and general lawn care – Lawn work is a great side hustle for those who enjoy working outside. Try elderly neighbors or those who may need some help taking care of the outside of their home.
Bussing tables at a restaurant – While most positions at restaurants require longer hours, generally bussers only work during rush hours. Talk to some local restaurants about possibly picking up a few hours on the weekends.
Tutoring - If you are a skilled musician or good at a particular subject, offering tutoring services might be a good idea.
Shopping/food delivery services – Services like Instacart, DoorDash, and Uber Eats are looking for drivers and shoppers in different areas. You can learn more about the time commitment for each one on their apps/websites.
Freelancing – if your main job is something you can freelance, think about doing so. Working 5-10 hours a week doing consulting, writing, social media management, etc. for a small business can be great extra money (and experience).
Choose a side hustle that you enjoy, or do it with people whom you like spending time with. A side hustle is fun because it's, well, on the side! There's typically less pressure, less responsibility, and it's generally more fun! So have fun and get to earning some extra cash!
---
Posted by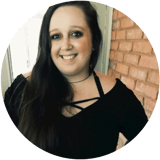 Mollie Macklin is the Digital Marketing Specialist at Plinqit and a content contributor for The Plinq. Mollie believes knowledge is power and enjoys creating valuable content for young adults navigating big financial decisions to help them create the lifestyle that makes them happy. Mollie also enjoys funny movies, traveling with her boyfriend, playing her Nintendo Switch, and hanging out with her cats in her free time.
Subscribe