Choosing a Career Path

Mollie Macklin
There are a few key questions to ask yourself when considering different career paths.
---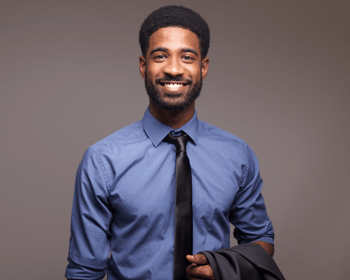 When choosing a career path, there are four questions to consider:
What do I enjoy doing?
What am I good at?
How can I make money doing those two things?
How do I get there?
What do you enjoy doing?
When thinking this part through, don't limit yourself. List everything you enjoy doing, whether you believe it's relevant or not. Doodling is an indication you enjoy being creative and making things. Cleaning out closets or re-organizing your bookshelf shows you're detail-oriented and concise. Doing puzzles or playing video games can indicate that you enjoy thinking critically and are a good problem solver.
While the initial "interest" may not seem work-oriented, most of our hobbies and interests can be translated into a work setting or show overall personality traits that would fit specific careers or jobs well.
What are you good at?
We love when our interests and skills overlap, but that isn't always the case. So, it's essential to think through which of those interests you're good at, can improve at, and could do on a larger scale.
If you love shopping and selecting outfits for your friends and they love how you dress them, do you think you could be a stylist or fashion consultant? That job requires you to be detail-oriented, always learning about new trends and styles, and be able to please clients. If so, maybe doing something in the fashion industry would be a good fit for you.
How can you make money doing those things?
Turning your passions into something that can sustain you and your lifestyle can be challenging, but it's not impossible. And when considering how to make a living, get creative with it. It doesn't always have to be a job doing exactly what your interests are.
If you are highly organized and enjoy planning parties for your friends and family, maybe being an event coordinator or public relations specialist would be an excellent potential career. While both jobs encompass many different skills (like writing, budgeting, and communication skills – just to name a few), your organization and planning skills will translate well into those positions with proper training.
How do you get there?
The "how" may look different depending on many factors. Generally speaking, there are two ways to get started. You can enroll in some type of higher education, such as a two or four-year college or trade school, or you can just join the workforce to gain experience.
Attending college may or may not be the right choice for you, depending on what you want to do. However, the great thing about college is that it allows you to learn more than just how to do your job – giving you a depth of knowledge that can help you later in your career and life. A trade school also gives you the education you need, often with hands-on experience.
Going directly into the workforce can help you learn the industry you're interested in from the ground up. When starting with no to limited experience, you'll most likely start in a lower position or as an intern. This can be an excellent opportunity to get your foot in the door, network and meet people in the industry, and learn how every process works, starting from the lowest ones.
How you get there doesn't matter – just find what works for you and rock it.
Many people start at a job they had no interest in, and fall in love and make it their career. Some people wait their entire life to do something, and once they start, they hate it. Everyone's career journey is different, and you shouldn't compare yours to anyone else's.
My dad used to tell me, "If you love what you do, you'll never work a day in your life." And while some days definitely feel like work, I think he has a point. Doing what you enjoy with people you enjoy being around is an awesome way to live. So, if you're unsure how to get there, ask yourself the four questions we just went over, and I am sure you'll land somewhere extraordinary.
---
Posted by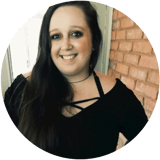 Mollie Macklin is the Digital Marketing Specialist at Plinqit and a content contributor for The Plinq. Mollie believes knowledge is power and enjoys creating valuable content for young adults navigating big financial decisions to help them create the lifestyle that makes them happy. Mollie also enjoys funny movies, traveling with her boyfriend, playing her Nintendo Switch, and hanging out with her cats in her free time.
Subscribe