Preventing Identity Theft

Mollie Macklin
Preventing identity theft and cybersecurity go hand-in-hand.
---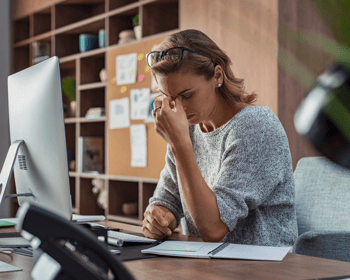 Identity theft happens to millions of people every day. No matter your age or income, no one is immune to the dangers of identity theft, so it's essential to understand what it is and how to protect yourself so it never happens to you.
Identity theft is when someone steals your personal information, like your credit card numbers, social security number, or any other information that allows them to access your finances or credit. That information is then used to open new accounts or cards or to steal your money and assets.
In today's digital world, we all use apps and websites to purchase things or pay bills. However, putting your information online can result in your information being stolen, which is why it's essential to know the warning signs.
How do you know if your identity has been stolen?
Below are some indications that your information has been stolen, and you should immediately contact your bank or financial institution to take the appropriate action.
Getting phone calls or letters from lenders for applications you did not submit yourself.
Noticing strange charges on your bank statements.
Receiving error or "disconnected" messages from recurring charges/services you have set up.
Being denied credit when you've previously been in good standing.
Hard drop in credit score.
Suspicious login attempts on your social media accounts.
You receive any warning, letters, or phone calls suggesting fraud has been detected on your accounts.
While the indications above are more common, they are by no means the only warnings you could receive. Contact your bank immediately if you notice or think anything suspicious is happening in any of your accounts. It's always better to be safe than sorry!
How can you prevent identity theft?
Here are some good practices to ensure your personal information is secure:
Pick strong passwords and PINs. Don't use anniversaries, birthdays, child/pet/spouse names. Change them often.
Have two-factor authentication installed where it's available. Two-factor authentication allows you to log in using two passwords, codes, or confirmation notices. This makes it harder for criminals to access your information if one account password is compromised.
Keep passwords and locks on all of your devices. Make sure your laptops, phones, computers, etc., all have passcodes or locks. Change them often.
If you lose your wallet (or ID or any cards), cancel your cards and order new ones. You can typically do this through your mobile banking app, although you can also do it online, in person, or on the phone.
Check your bank statements regularly for suspicious activity. Report any questionable charges to your bank immediately.
It's easier to prevent identity theft than it is to clean it up once it's happened. While no one is immune to the threat, these simple practices can help keep your information secure.
---
Posted by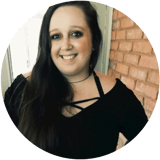 Mollie Macklin is the Digital Marketing Specialist at Plinqit and a content contributor for The Plinq. Mollie believes knowledge is power and enjoys creating valuable content for young adults navigating big financial decisions to help them create the lifestyle that makes them happy. Mollie also enjoys funny movies, traveling with her boyfriend, playing her Nintendo Switch, and hanging out with her cats in her free time.
Subscribe