What's a Technical College?

Mollie Macklin
Learn a little about technical colleges in this blog.
---
Technical colleges – or institutes – are higher learning schools that train students for a specific skill, job, or industry. Technical colleges are great for students who know what they want to do and have a particular career track in mind.
Technical colleges typically provide an Associates-level degree or certification upon graduation. Once students graduate, they enter the workforce directly with the necessary skills and credentials they need.
These schools are generally less expensive than four-year universities. Technical colleges also provide hands-on experience, an introduction to the industry, and, most importantly, assisted job placement before graduation.
Some common industries that have technical colleges:
Cosmetology

Culinary Arts

Auto work

Home work (HVAC, electrical, plumbing, welding, etc.)

Truck Driving
If you have a specific career in mind, check into local technical colleges in your area. You never know how enrolling in one could fast-track your career.
---
Posted by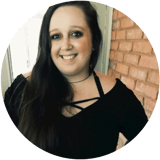 Mollie Macklin is the Digital Marketing Specialist at Plinqit and a content contributor for The Plinq. Mollie believes knowledge is power and enjoys creating valuable content for young adults navigating big financial decisions to help them create the lifestyle that makes them happy. Mollie also enjoys funny movies, traveling with her boyfriend, playing her Nintendo Switch, and hanging out with her cats in her free time.
Subscribe