Coping with financial stress during the holiday season

Mollie Macklin
Learn how to minimize your stress and cope with demanding families and friends during this holiday season.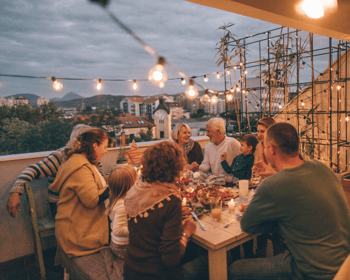 According to the American Psychological Association, 38% of people surveyed said their stress increased during the holiday season. This increased stress can lead to anxiety, depression, physical illness, anxiety-induced spending, and much more.
What leads to financial stress during the holidays?
While the holiday season can be fun, it can also be stressful. The holidays generally involve buying presents, attending events, family gatherings, taking time off work, and sometimes additional family stress.
Being expected to purchase presents or holiday attire while also being expected to take time off work can be a stressor.
Below are a few ways to combat holiday stress – no matter where it's coming from.
Save ahead of time
Saving for the holidays ahead of time can be a game changer. If you saved just $50 a month all year, by the end of November, you'd have $550! Imagine how much you could do with that money. Using an app like Plinqit can help you automatically deposit money into a savings goal for things like Christmas presents, plane tickets for two, or just help you have money saved for when you decide to take some time off.

Start shopping early
Begin shopping and planning for the holidays early. That way, you're spreading out big purchases throughout the year. Buying plane tickets for the week of Christmas is much cheaper in July than in November. Plan accordingly and begin present shopping early, so you have plenty of time to do and purchase everything you want to.

Plan what you can
Similarly to the previous point, start planning for your holiday early to ensure you've budgeted enough for your plans. If you know you're planning to take three days off work for Thanksgiving, plan to make those hours up the week before or after to ensure your paycheck isn't affected.

Stick to a budget
Once you've decided on your holiday plans, create a budget to help ensure you don't overspend. If you know you're traveling for New Year's, make sure you've budged for gas, food on the road, emergencies, etc.

Say "no" when you need to
The holidays can be jam-packed with events – with work, family, friends, churches, and every social group in between. It can be very overwhelming, not only financially, but on a personal level as well. Do not be afraid to say "no" if you need to.
Make your holiday, YOURS.
The holiday season is a busy time. It can also be an expensive time. However, by prioritizing your mental health, time, and budget, you can make sure you head into the new year happy, healthy, and rested.
---
Posted by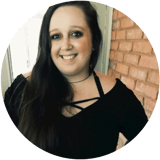 Mollie Macklin is the Digital Marketing Specialist at Plinqit and a content contributor for The Plinq. Mollie believes knowledge is power and enjoys creating valuable content for young adults navigating big financial decisions to help them create the lifestyle that makes them happy. Mollie also enjoys funny movies, traveling with her boyfriend, playing her Nintendo Switch, and hanging out with her cats in her free time.
Subscribe