Fun & Frugal Summer Party Ideas

Mollie Macklin
Here are some easy-to-execute (and easy on the wallet) summer party ideas to try this summer!
---
Summertime is the perfect season for celebrating special occasions, whether it's a birthday, anniversary, or simply getting together with friends and loved ones. However, hosting a memorable summer party can be intimidating financially. But the good news is that hosting a get-together doesn't have to break the bank. With a little creativity and a money-cautious mindset, you can throw an amazing gathering without draining your wallet. In this blog, we'll explore some fun and budget-friendly summer party ideas that will leave your guests smiling and your bank account intact!
Beach Bonanza
If you're lucky enough to live near a beach or have access to one, why not take advantage of this natural party venue? A beach bonanza is an excellent way to celebrate a special occasion without spending a fortune. Pack a picnic with sandwiches, snacks, and refreshing beverages (all food tastes better outside!), and set up some beach games like volleyball or frisbee. Remember to bring some sunscreen and beach towels, and let the waves and sand be the backdrop for your unforgettable summer party. A lake would also be a great party venue if you live near one!

Transform your backyard into a cozy outdoor theater and host a movie night under the stars. All you need is a projector, a white sheet or a blank wall, and some comfy seating options like blankets and pillows. Choose a selection of classic or family-friendly movies, pop some popcorn, and set up a small concession stand with snacks and drinks. Your guests will love the relaxed atmosphere and the nostalgic charm of watching a movie outdoors.
Organize a delightful picnic in a local park or even in your backyard. Encourage your guests to bring their favorite picnic dishes, creating a potluck-style celebration. Set up blankets, hammocks, or picnic tables, decorate with colorful summer flowers, and play some lively tunes in the background. Picnic games like sack races, bean bag toss, or even a game of charades can add an extra dose of fun and friendly competition to the event.

Nothing says summertime like indulging in delicious ice cream! Host an ice cream social and invite your friends and family to build their own sundaes. You can buy different flavors of ice cream and an assortment of toppings like sprinkles, chocolate sauce, nuts, and fresh fruits. Consider asking your guests to bring their favorite ice cream flavor or topping to share, making it a collaborative and affordable dessert extravaganza.

If you have access to a pool or know someone who does, a pool party is an ideal way to celebrate during the summer months. Ask your guests to bring their swimwear, and provide some inflatable pool toys, beach balls, and water games. Prepare a refreshing menu with easy-to-make snacks, such as fruit skewers, veggie platters, and refreshing drinks like homemade lemonade. Enjoy the splashes and laughter as you beat the heat with a budget-friendly poolside celebration.
When it comes to celebrating special occasions during the summer, there's no need to break the bank. By adopting a money-cautious mindset and embracing creative ideas, you can host a memorable and fun-filled gathering that will be cherished by all. From beach bonanzas to potluck picnics and backyard movie nights, these budget-friendly summer party ideas ensure that you have a blast without worrying about your wallet. So go ahead, plan your summer party and create unforgettable memories while keeping your finances in check!
---
Posted by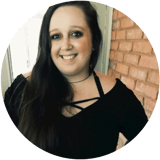 Mollie Macklin is the Digital Marketing Specialist at Plinqit and a content contributor for The Plinq. Mollie believes knowledge is power and enjoys creating valuable content for young adults navigating big financial decisions to help them create the lifestyle that makes them happy. Mollie also enjoys funny movies, traveling with her boyfriend, playing her Nintendo Switch, and hanging out with her cats in her free time.
Subscribe