A Guide to Finding Your First Rental Home

Mollie Macklin
Looking for a home to rent? Here are some things to consider!
---
Finding your first home to rent can be exciting! Whether you're a young adult stepping into the world of independence or someone looking for a fresh start, it's important to consider a few key factors before signing the lease. In this blog, we'll explore some essential things to keep in mind when searching for your perfect rental home.
Cost
Budgeting plays a significant role in finding a suitable rental. Before you begin your search, determine how much you can comfortably afford each month, taking into account other expenses like utilities, groceries, transportation, and savings. Set a realistic budget to ensure you can comfortably meet your financial obligations. Many renters will vet potential tenants by requiring a month's income to be 3x the rent to even qualify for the rental.
Utilities Included in Rent
When reviewing potential rental properties, check whether utilities like water, electricity, gas, and internet are included in the rent. Having these included can simplify your monthly budgeting and save you from unexpected expenses. If they're not included, inquire about the average costs to help you gauge the overall affordability.
Upkeep and Maintenance
A well-maintained rental property can greatly enhance your living experience. During your property visits, pay attention to the general condition of the apartment or house. Look for signs of proper upkeep, such as clean common areas, well-functioning fixtures, and a responsive property management team. A reliable landlord or property manager can make a significant difference in your renting experience. And if you're unsure if the tenant or landlord is responsible for upkeep and maintenance, ask before you sign a lease.
Pet Deposits and Fees
Most rentals require a pet deposit if you're bringing your furry friend(s)! If you plan on bringing your pet, make sure to talk to your potential landlord on what fees and deposits you'll have to pay. Not only at move-in time, but also if there are any monthly fees to pay with your rent. It's also important to know any breed restrictions they may have.
Ultimately, it's up to you!
Finding your first rental home may seem overwhelming, but with careful consideration of factors like cost, included utilities, upkeep, understanding your timely payments, and responsible tenancy, you can set yourself up for a successful rental experience. Remember to take your time, ask questions, and seek advice when needed.
Once you've decided on a place and signed a lease, make sure to pay your rent on time and take care of the property! That way, when you decide to move, you'll be able to have great rental history and some credit built up.
Happy house hunting, and here's to finding the perfect place that feels like home!
---
Posted by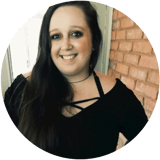 Mollie Macklin is the Digital Marketing Specialist at Plinqit and a content contributor for The Plinq. Mollie believes knowledge is power and enjoys creating valuable content for young adults navigating big financial decisions to help them create the lifestyle that makes them happy. Mollie also enjoys funny movies, traveling with her boyfriend, playing her Nintendo Switch, and hanging out with her cats in her free time.
Subscribe