The Do's and Don'ts of Hiring a Contractor for Your Home Remodel

Mollie Macklin
Start your financial life off on the right foot with these credit-building tips!
---
Embarking on a home remodeling project can be both exciting and overwhelming. From envisioning your dream space to making it a reality, one crucial decision you'll face is whether or not to hire a contractor. A skilled and reliable contractor can turn your renovation dreams into a stunning reality. However, finding the right one requires careful consideration. In this blog, we'll explore the do's and don'ts of hiring a contractor for your home remodel, including the importance of leveraging their expertise and resources.
Do's:
Research, research, research.
Take the time to research potential contractors thoroughly. Seek recommendations from friends, family, and neighbors who have had successful remodeling experiences. Explore online reviews and testimonials to get a better understanding of their reputation and reliability. Look for contractors who have experience in the type of remodeling project you have in mind.
Verify credentials and licenses.
Before hiring a contractor, verify their credentials and licenses. Ensure they have the necessary permits and insurance coverage to protect you from liability. A professional contractor will have no issues providing these details and will be happy to answer any questions you may have.
Check references and portfolios.
Ask the contractor for references from their previous clients. Contact these references and inquire about their experience working with the contractor. Additionally, ask to see their portfolio or examples of completed projects. This will help you assess their workmanship and style, ensuring they align with your vision.
Obtain detailed quotes from at least three different contractors. Compare the prices, project timelines, and the scope of work outlined in each proposal. Remember, the lowest bid isn't always the best option. Look for a balance between affordability and quality workmanship.

Once you've chosen a contractor, ensure you have a written contract that clearly outlines the project's scope, budget, timeline, and payment schedule. This contract protects both parties and provides a reference point for any potential disputes that may arise during the project.
Don't choose solely based on price.
While it's important to consider your budget, choosing a contractor solely based on the lowest price can be risky. Extremely low bids may indicate a lack of experience, shortcuts in materials, or potential hidden costs. Remember, quality workmanship and reliable service are worth the investment in the long run.
Never start a remodeling project without a written contract. Verbal agreements can lead to misunderstandings, scope creep, or legal issues. The contract should cover every aspect of the project, including warranties, dispute resolution procedures, and a detailed breakdown of costs.
Don't overlook communication skills.
Effective communication is vital throughout the remodeling process. Ensure the contractor listens to your ideas and concerns and is responsive to your questions. A contractor who communicates well can help minimize misunderstandings and keep you updated on the progress of the project.
Hire a contractor who helps you build the home of your dreams.
Hiring a contractor allows you to tap into their network of reliable and cost-effective resources, such as subcontractors, suppliers, and designers. Contractors often have established relationships that can result in better pricing and access to high-quality materials. They can guide you in making informed decisions and help you achieve your remodeling goals while staying within your budget.
Hiring a contractor for your home remodel can be a game-changer by providing expertise, reliability, and access to valuable resources. By following the do's and don'ts outlined in this blog post, you'll be better equipped to find a skilled contractor who can transform your vision into a beautiful reality. Remember, it's not just about the price but also about finding the right balance between affordability and quality workmanship. Good luck with your remodeling journey!
---
Posted by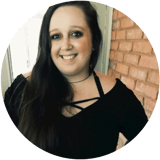 Mollie Macklin is the Digital Marketing Specialist at Plinqit and a content contributor for The Plinq. Mollie believes knowledge is power and enjoys creating valuable content for young adults navigating big financial decisions to help them create the lifestyle that makes them happy. Mollie also enjoys funny movies, traveling with her boyfriend, playing her Nintendo Switch, and hanging out with her cats in her free time.
Subscribe